Far-right party attacks Balotelli
Italian far-right party Forza Nuova hung a banner in Brescia calling Mario Balotelli "more stupid than black".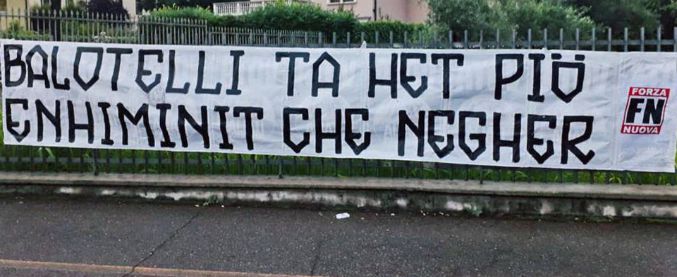 The striker grew up in the northern city after being adopted by an Italian family, having been born in Palermo to Ghanaian parents.
Despite being born in Sicily, Super Mario had to wait until the age of 18 to be officially considered Italian and has stated that he feels the law should be changed.
That hasn't gone down well with one of Italy's far-right parties, who have hung a banner insulting the striker in his home town.
"Balotelli, you are more stupid than black" the banner reads in the local Brescian dialect.
https://www.football-italia.net/1231...acks-balotelli