Coral 'gangs' trap and eat jellyfish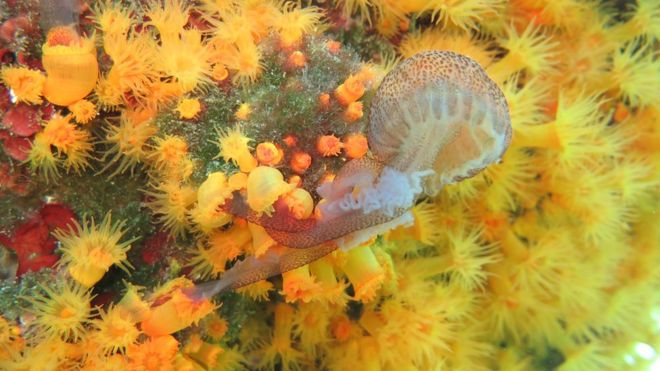 Scientists have discovered that tiny corals measuring just a few millimetres can gang together to trap and eat much bigger jellyfish.
The team, which included researchers from Italy and the University of Edinburgh, found that the corals also co-operated to capture their prey.
They found that as jellyfish tried to escape, they brushed against more corals which then latched on to them.
https://www.bbc.com/news/uk-scotland...-fife-45022553