Prince Harry's romance with Suits actress Meghan Markle has been going from strength to strength since the pair started dating last year.
But royal insiders claim the prince is now keen to pop the question and has reportedly asked the Queen for permission.
Sources told Star magazine: "The way it's going, the engagement will probably happen this year. Harry has got approval from the Queen to propose to Meghan, he's already had those conversations with Her Majesty. An engagement is imminent."
The source added: "Harry has always had a good relationship with the Queen and they are an extremely close-knit family."
Harry, 32, first met Meghan, 35, in Canada last year whilst promoting his Invictus Games for disabled servicemen.
Meghan made her first public appearance as a royal girlfriend earlier this month when she proudly watched Harry play in the Audi Polo Challenge at Coworth Park polo club in Berkshire. She was pictured cheering Harry on alongside his close friends Mark Dwyer and his wife.
One day two of the event, the pair were even spotted kissing in public, their first public display of affection caught on camera.
LA born actress Meghan relocated to Toronto for her role as Rachel Lane in Suits but reports say she is set to quit acting when her contract with the series ends and focus full time on her lifestyle blog The Tig.
The brunette beauty has already been married before to film producer Trevor Engleson, although the pair split in 2014. She's also been linked to golfer Rory McIlroy in 2014 and also dated a top Toronto chef.
She has previously spoken about her traditional views on relationships: "Catty is not cool. I can't think of anything less becoming than a man who talks about people behind their backs.
"At the end of the day, if the guy is going to write a girl a letter, whether it looks like a doctor's note, if he takes time to put pen to paper and not type something, there's something so romantic and beautiful about that."
read full article at source:
http://www.mirror.co.uk/3am/celebrit...asked-10432220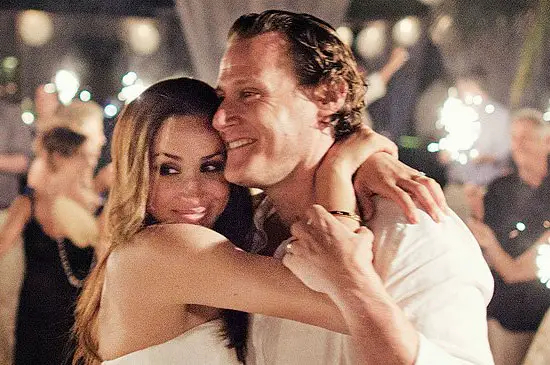 Trevor Engelson and Meghan Markle tied the knot on 10 September 2011 at Jamaica Inn located in Ocho Rios, Jamaica.
Markle and her mother, Doria Ragland