The Hawthorne Report -
Your News Portal without the Jewish Filter
.
Download the Show
Here
Race clashes hit Windsor
Extra police are being drafted into the Windsor area today after three nights of violent clashes between white and Asian youths.
Gangs have fought battles in the streets using baseball bats and pitchforks. A Muslim-run dairy which wants to build a mosque was petrol bombed.
Dozens of officers have been deployed to stop and search youths and mounted police are being brought in.
The Queen usually spends weekends at Windsor Castle and no decision has yet been taken over whether she would change her plans. A senior source said: "We are aware of what is happening and all appropriate security measures are in place."
Tensions have been growing between residents and the owners of the dairy, who have applied to convert an office building into a mosque for their workers.
Despite a lack of planning permission to use Technor House as a place of worship, workers and visitors have been praying there.
Violence flared for the first time on Monday outside the building in Vale Road in the Dedworth area of Windsor.
There was an altercation between a teenage boy and dairy staff during prayers. It escalated and the windows of several vehicles were smashed.
Amid claims that the boy, his mother and teenage sister were assaulted, up to 50 young people clashed on Tuesday night.
Windows of the makeshift mosque and dairy vehicles were smashed. Residents said gangs of Asian youths travelled from Slough to fight the white gang. One youth was reportedly arrested for carrying a 12-inch knife.
Dairy manager Sikander Khan, 50, said the 50 predominantly Asian workers at the dairy were now worried about their safety.
The firebomb attack took place on Wednesday night. Mr Khan said: "The youths threw a petrol bomb at us.
"The flames damaged the front of the building, but we were able to put it out with a fire extinguisher. Workers are fearful now because we are under attack."
Nearby, one hooded youth claimed the problems had started after the previous owners, Express Dairies, left.
The 17-year-old said: "I've been here all my life and there were no problems with the old owners, they used to give us milk and stuff.
"We have had a couple of fights with this lot before, but now they're taking it seriously. We want them out of Dedworth."
Police stopped cars full of white youths and searched them as other officers photographed and videoed them. Several youths hurled racist abuse at the dairy from their cars as police looked on.
A woman living nearby, who did not want to be named, said the trouble started on Monday.
The following night numbers on both sides had swelled and there was largescale brawling.
"On Monday three young lads, about 15 or so, were in Shirley Avenue when the men came out of prayers and attacked them with pitchforks, baseball bats and iron bars," she said. "Whether they were provoked or not I don't know.
"I'm worried that if they allow the mosque things will get worse."
Other residents said that late-night noise from the dairy was driving them out of their homes and they feared a mosque would make things worse.
A spokesman for Thames Valley Police said: "We are investigating incidents of disorder and criminal damage on Monday and Tuesday nights.
"These have involved groups of predominantly white and Asian teenagers. As a result of the disorder one business and at least five vehicles have been damaged."
He added: "We will monitor the situation and are working with the community, the business and the local authority to prevent further disorder."
A 16-year-old boy arrested on Tuesday night was charged with possessing an offensive weapon. There were two other arrests, including one for common assault, and 22 people have been searched by police. Three youths are in custody today after the petrol bomb attack.
The unrest came the day after David Cameron waded into the debate over multiculturalism, saying there could be no place for communities living "parallel lives" in Britain.
Earlier this week the Queen gave permission to convert a room at Windsor castle into a prayer room.
The room in the Saxon Tower allows Nagina Chaudhry, who works in the castle gift shops, to carry out the halfhour lunchtime prayer which is required of all Muslims during Ramadan.
Evening Standard
Three on trial for Kriss Donald murder
The trial of three Asian men accused of the racially motivated abduction and murder of Glasgow schoolboy Kriss Donald on the 15th/16th of March 2004, began in Edinburgh on Monday.
Mohammad Mushtaq (27), and brothers Imran Shahid (29) and Zeehan Shahid (29), all deny punching and kicking 15-year-old Kriss before bundling him into a Mercedes and driving him to Strathclyde Country Park and then Dundee before returning to Glasgow and the Clyde Walkway near Celtic Park. They also deny horribly torturing and mutilating him with knives, hammers and screwdrivers before setting him on fire. All deny the murder was racially motivated.
At an earlier trial in December 2004, Daanish Zahid was jailed for life for the brutal racially motivated murder of Kriss after he was snatched from McCulloch Street, Pollokshields, tortured, mutilated, dowsed with petrol and set on fire while still alive and dying in unimaginable agony.
Co-accused Zahid Mohammed was cleared of murder but convicted of racially motivated abduction and sentenced to five years. During the trial Mohammed admitted Kriss was targeted simply for being a "white boy" and that the Asian gang intended to kidnap white youths "chop them up, take their eyes out and stab them."
Imran Shahid lodged a special defence incriminating Daanish Zahid and Zahid Mohammed "and others" for the abduction and murder of young Kriss Donald.
Disturbing images show to jury
The judge warned the jury that some of the police scenes of crime photographs and videos would be disturbing as the first day of evidence against the men began. The images included shots of Kriss' body lying on the Clyde Walkway in Glasgow. Police scene of crime officer William Galloway told the court that the body was naked but for a small remnant of clothing round the midriff and a single shoe and that there was scarring on the hands, face, body and legs.
All three further deny acting in a racially aggravated manner at Glasgow Sheriff Court on the 16th of March this year, shouting racial abuse, swearing and spitting. Zeeshan Shahid denies spitting in a woman's face, spitting at a man and head butting another man.
Imran Shahid also faces charges of assaulting detectives in Glasgow's London Road police station on 5th of October 2005 and attempting to pervert the course of justice by jumping on a blood sample in a bid to destroy it.
The trial has been adjourned until tomorrow and is expected to last for two months.
BNP News Team
Zimbabwe's Last 400 White Farmers - Were 4,000 - In Last Stand
Well, we're getting to the end for the last handful of whites. They drove out the others - bringing the numbers down from over 4,000 to 400 or so. And here we see the final ones going. Its been a long battle... for the last 6 years. But as I have said previously, Mugabe won't be happy until EVERY LAST WHITE FARMER IS GONE! They're winding up.
In my book, Government by Deception, I wrote of "The White's Last Stand" here in S.Africa too. And bit by bit, the situation is taking us there. Zim is now completely finished and totally screwed. S.Africa is now starting... we've already lost about 20,000 white commercial farmers here... 45,000 to go! And go they will... it might take 15 more years or so.
But we whites are being DRIVEN OUT - piece by piece - and its not stopping. They will not stop until we've all gone. So this news article entitled "Last Stand for Zimbabwe's White Farmers" brings me back to my book. Eventually we whites will have to prepare for our LAST BATTLE on this continent. If we lose... then you can switch off the lights in Africa and forget about it completely because it is reverting very quickly back to the Stone Age. 350 years of development - wiped out virtually overnight - civilisation - gone! The crazy black leaders of Southern Africa are quite happy to undo hundreds of years of hard work and progress and to send their own people back to the Stone Age. And that, is what the Last Battle will be all about. -- Jan
KAROI -- A tiny court in a shabby farming town in Zimbabwe was the setting yesterday for a last despairing attempt to stop President Robert Mugabe from evicting the country's few surviving white farmers. A new law about to pass parliament will, in effect, give the regime power in the next 90 days to dispossess the last few hundred white farmers who still cling to their land. Two white farming families who have already received eviction letters appealed to the magistrates' court in Karoi to halt the orders.If the Nel and Terblanche families lose the test case, there will be nothing in law to stop Mr Mugabe from eliminating the surviving white landowners. Didymus Mutasa, the lands and security minister, is leading the final offensive. David Drury, the lawyer representing the two families, told the court that Mr Mutasa "has dragged my clients to court... in a futile bid to evict them". He said the regime's application for the eviction of the Nel and Terblanche families was "incompetent, illegal and an abuse of all sorts of rules and all sorts of laws". Mr Drury said the regime had already ignored a provisional high court order allowing the families to remain on their land. Earlier, officials had served eviction notices on the wrong people.
A constitutional amendment passed last year declared every acre of land that has ever been listed for seizure - about 6,000 white-owned farms in total - the property of the state. That move prevented the owners from having any recourse to the courts. But Mr Drury's central argument was that the amendment "did not give the state powers to evict farmers... without due process of law and the status quo has to remain". The magistrate, Archibald Dingani, will rule tomorrow on whether he accepts this argument. On his decision hangs the fate not only of the Nel and Terblanche families but all of the last whites still clinging to their homes. After the hearing, Daniel Nel, 44, who was a government-approved South African investor, asked: "I am a white African, so why must I go?" He said: "We are operating on about 20 per cent of the land we used to have, but we still produce many thousands of tonnes of crops, and do so with government loans. So why do they want us to go?" Six years ago, 258 white farmers lived in Karoi district, 125 miles north-west of Harare. Today, only 11 remain. Across the country, the white farming community has plummeted from 4,000 landowners before Mr Mugabe's land grab in 2000 to a few hundred today. Zimbabwe's economy has contracted by more than 40 per cent since 2000 and about one third of the population now depends on food aid.
Rense
Belgian far-right surges in local elections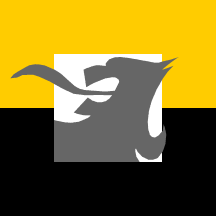 Belgium's far-right Vlams Belang party appears on course to make big gains in the Belgian local elections. In the main battleground of Flanders it seems the vote will be well up, but not by enough for them to snatch a town hall. All eyes are on Antwerp where the party is very strong, and in one well-heeled suburb a former Miss Flanders has raised the party's vote by 10 percent to lead the field.
The main loser appears to be the prime minister's Flemish Liberal Democrats, who have lost support in a big way, and have fallen behind the Christian Democrats.
Big city results are yet to come in, but there are fears Vlams Belang will emerge strong enough to demand participation in some ruling coalitions.
Euronews
Far-right party calls for Jews to join war on Islam
One of Europe's most successful far-right leaders has appealed to Jewish voters to join forces against radical Islam and back a party denounced as xenophobic.
Filip Dewinter, leader of Belgium's Vlaams Belang, described Antwerp's large Jewish community as natural partners "against the main enemy of the moment, the radical Islam, fundamentalism".
Vlaams Belang is expected to win at least a third of the votes in local elections on Sunday and emerge as the largest party in Antwerp, a city with tense race relations and one which has suffered racial murders this year. Mr Dewinter has come to the threshold of political power by advocating strict limits on immigration, including the return of economic migrants who fail to integrate, as well as independence for Flanders, the northern, Dutch-speaking half of Belgium.
He called for radical Islam to be denied official recognition and its supporters, and those who fail to integrate, denied Belgian nationality and possibly social security payments.
So far the Vlaams Belang, or Flemish Interest, now the biggest political force in Flanders, has been kept out of any part of government in Belgium by a coalition of mainstream parties. But this so-called cordon sanitaire may crack if the grouping makes widely-anticipated gains on Sunday.
In a series of interviews yesterday Mr Dewinter raised the temperature in Antwerp, which has a large Jewish community living alongside thousands of Muslim immigrants.
"In the Jewish community we have about 30 to 35 per cent of the vote," said Mr Dewinter. "That's official because we know our score over there in the Jewish neighbourhood." Mr Dewinter denied any responsibility for inciting racial attacks and said that his opponents had found that "demonisation is necessary to maintain the cordon sanitaire against us".
The office of the 44-year-old former journalist boasts a Rubens portrait of a 17th-century mayor of Antwerp - a post which the Vlaams Belang leader covets. He spelled out clearly the tougher regime that immigrants, especially Muslim ones, would face were he to be elected.
Mr Dewinter said: "If they won't accept our way of life, if they won't accept those principles which are very clear and very necessary for Western democracy, I don't think we have to recognise Islam as an official religion in our country."
Six years ago the Vlaams Blok, which was the forerunner of the Vlaams Belang, won a third of the vote in Antwerp. The Blok was disbanded after a court ruled that it incited racial hatred. In regional elections two years ago the Vlaams Belang, which has most of the same personalities, polled 24 per cent.
About 40,000 people attended pop concerts in Antwerp over the weekend called to rally voters against racism and intolerance. But on the streets yesterday views were mixed about the Vlaams Belang agenda. Ludo Bons, an engineer, said: "There is some good and some bad. It's not just immigration. The French [speakers in Belgium] take money from the Flemish. Everybody thinks it is racist but not everyone who votes for Vlaams Belang is racist - some vote because of the French situation."
Iskender Zambur, whose parents came from Turkey, said: "The Vlaams Belang is racist and what they want is no solution. It's OK to live here but dangerous."
Belfast Telegraph
Belgian far right makes big gains in local elections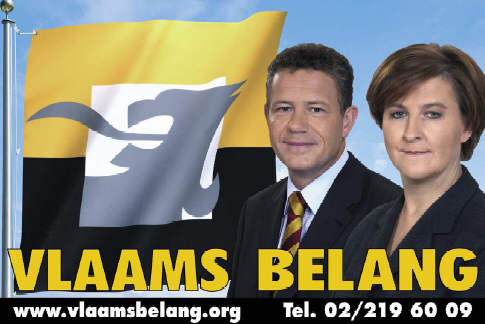 Belgium's far-right Vlaams Belang has become the latest populist European party to make significant electoral gains. The anti-immigration Flemish separatist party won a host of seats in regional elections yesterday.
As results came in, Frank Vanhecke, the party's chairman, described the vote as a "landslide" and added: "There is no way to disregard this victory."
Early results showed the party had gained 5.6 percentage points to reach 20.6 per cent in the 308 municipal councils across Flanders, the northern Dutch-speaking part of Belgium, and surged beyond its traditional stronghold in Antwerp.
However in Antwerp itself, Belgium's second largest city, the party appeared to be simply treading water, winning the same one third of the vote that it captured in the last regional elections. That made it far from clear that the Vlaams Belang, which means Flemish Interest, had made enough progress to force other parties to allow it to share power.
Nevertheless its continued progress is the latest example of success by populist right-wing parties which have prospered in Slovakia, Poland, Germany and France.
Led by Filip Dewinter, a former journalist, the Vlaams Belang has become the biggest electoral force in Flanders.
Its success has been achieved by advocating a mixture of populist policies including strict limits on immigration and the return of economic migrants who fail to integrate. Vlaams Belang also promotes independence for Flanders, complaining that the country's Dutch speakers subsidise the poorer Francophones from Wallonia.
The far-right party has also benefited from being the focus of opposition politics in Belgium. Six years ago the Vlaams Blok, which was the forerunner of the Vlaams Belang, won one third of the vote in Antwerp, but was kept out of power under an agreement among the mainstream political parties. That deal, the so-called cordon sanitaire, remains under strain.
Before the final count, Mr Dewinter stepped up pressure for political rivals to share power with him. He argued: "In a normal democracy, a party that sees its support increase from zero to more than 33 per cent over 24 years should be part of a governing coalition."
The Vlaams Blok was disbanded after a court ruled that it incited racial hatred. In regional elections two years ago the Vlaams Belang, which has most of the same personalities, polled 24 per cent.
The success of the far-right party * which has appealed to Jewish voters to become allies against Islamic fundamentalism * has polarised Belgium.Some 40,000 people attended pre-election pop concerts in Antwerp to rally voters against racism and intolerance.
As the campaigning drew to a close Mr Dewinter used a TV debate to claim that crime in Antwerp had risen by 10 per cent since the ruling, Socialist-led coalition took power in 1994. That was disputed by the city's mayor, Patrick Janssens, who said crime had gone down 16 per cent since 2000.
Some 7 million Belgians were obliged by law to vote in the municipal and provincial elections. In Flanders, 4.5 million people were due to go to the polls to elect 8,000 representatives from around 35,000 candidates.
Overall exit polls and early results spelt bad new for the Liberal-Socialist coalition led by the Prime Minister, Guy Verhofstadt, who faces national elections next year. Mr Verhofstadt's Dutch-speaking Liberal Democrats were the biggest victims of the gains made by the Vlaams Belang in Flanders. But they also lost ground to the Christian Democrats.Mr Verhofstadt said: " We must acknowledge that the government has had a few bad months and we know that whoever leads faces the most fire."
Belfast Telegraph