Giant spiderweb cloaks land in Aitoliko, Greece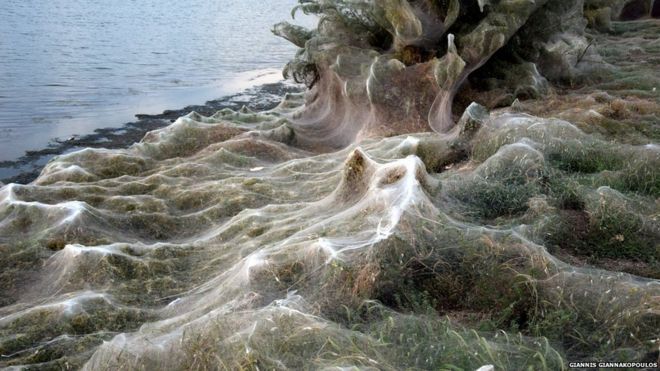 Warmer weather conditions in western Greece have led to the eerie spectacle of a 300m-long spiderweb in Aitoliko.
A vast area of greenery has been covered by the web, reports the Daily Hellas.
Experts say it is a seasonal phenomenon, caused by Tetragnatha spiders, which can build large nests for mating.
https://www.bbc.com/news/world-europe-45572331