When Itís Twilight by the Gas Chamber

Lampshades of Human Skin Dept.
by Carlos Whitlock Porter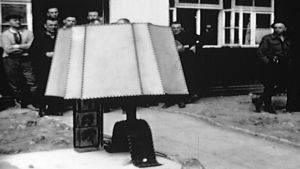 Published: 1990-01-01
Objects of human skin feature prominently in war crimes trials. As a rule, no such objects were found; no forensic tests were performed. Prosecution testimony as to the existence of such objects is taken as ďproven factĒ, while defence testimony is ignored.
At Dachau, the prosecution claimed that jews were skinned; that the skins were hung in the sun to dry; then tanned and used to make slippers, saddles, purses, gloves, and trousers (!).
The following is defence testimony from the First Dachau Trial (Trial of Martin Gottfried Weiss and Thirty Nine Other, Nov. 15 Ė Dec. 13, 1945, microfilm M1175, National Archives, Washington D.C.):
http://www.renegadetribune.com/when-...man-skin-dept/